It's that time of year again, and we barely feel like we've washed all the glasses and thrown out all the ripped wrapping paper from last year's Christmas celebrations, and New Year's Eve is on us. If you are like me, you probably have not even thought yet about which champagne you are going to serve – and the party is tomorrow! Fortunately there are still a few more shopping hours to go before the champagnes need to be chilled!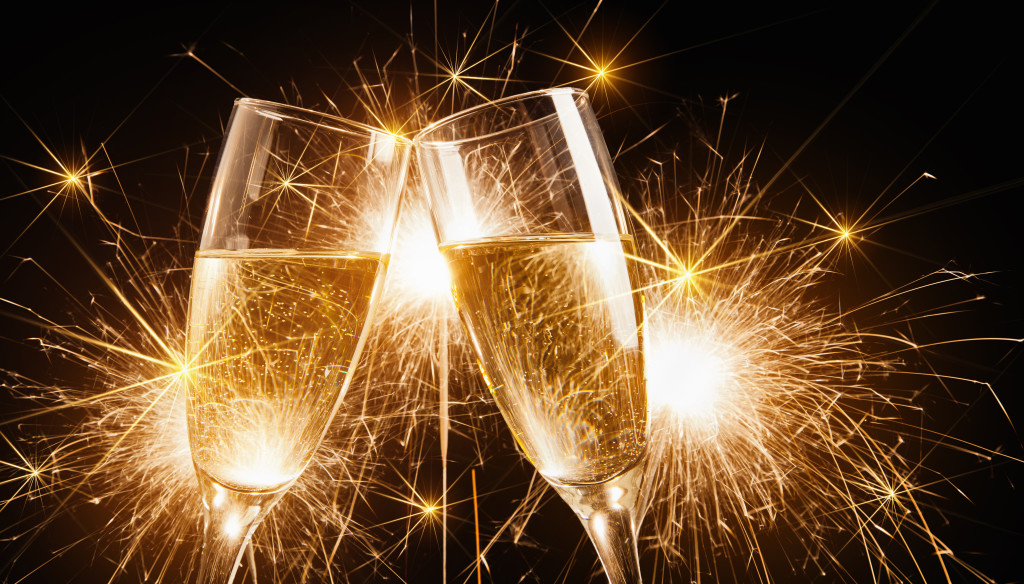 From experience, I have found that the type of champagne you choose to serve depends entirely on the crowd of people who you are expecting for the evening, or the type of event you have been invited to. Expensive drops are best saved to share with a couple of friends who truly appreciate what is on offer, where as for larger crowds, there are plenty of more budget friendly champagnes widely available. I have put together a small guide to help you choose the appropriate bubbly for your special night. It is by no means definitive, but I hope it helps when you are staring at the wall of the bottle shop wondering which one to choose!
For small groups of 6 or less champagne lovers
This is the perfect time to pull out the big bottles. Knowing that you only get about 6 serves of champagne per bottle, you really want to share your best bottles with those who appreciate it and at the same time make sure everyone gets a decent sized serve! Some wonderful Vintage champagnes that are still available through retail are:
Bollinger 'Dressed to Kill' 007 2009
Dom Perignon 2006
Perrier-Jouët Belle Epoque Rosé 2005 Hummingbird
Pol Roger Winston Churchill 2004
Mumm Cuvée R. Lalou 2002
Krug Vintage 1998
Charles Heidsieck Blanc des Millenaires 1995
Billecart Salmon Blanc de Blanc 1999
Vilmart Coeur de Cuvée 2005
Any of these or any other older vintages would be more than sublime, but harder to buy retail right now. This is where the beauty of a wine cellar to store wines (if you have the patience) comes into its own. A good tip is to always by 2 or 3 bottles of any special champagne – one for now and one for 5 or 10 years down the track!
For medium sized groups up to 20 champagne lovers
You would probably need to get a couple of cases to cater for that many people if all they were drinking was champagne. But, that being said, champagne lovers would really appreciate some of the more easier to obtain vintages now available. And nothing sets the tone of a party like vintage champagne! Why not set a budget and ask each couple to bring a champagne from your list?
Moët et Chandon 2006
Canard Duchene Authentique Vintage 2006
Louis Roederer 2008
Pol Roger 2004
Gosset Grand Vintage 2006
Veuve Clicquot Rosé 2006
Vincent Brochet Millesime 2006
Tendil et Lombardi Cuvee Hyménée
For the revellers (more than 20)
When you have a big party, it is still possible to have some decent non-vintage champagne on hand without breaking the budget. The following is a list of what I have found available in Australia at less than $50 a bottle (sometimes less than $30!) and are all wonderful 'party' champagnes.
Choisel N.V.
Moët et Chandon Brut Imperial N.V.
Piper Heidsieck N.V.
Mumm Cordon Rouge N.V.
Aubert et Fils Brut N.V.
Taittinger Brut Reserve N.V.
Lanson Black Label N.V.
Champagne Duperrey N.V.
Veuve Monsigny Premier Cru N.V.
It's worth looking around and trying to budget champagne into your celebrations. For starters, it is usually cost prohibitive for most people to over indulge. And secondly, even if you are one of the lucky ones who can sip it all through the night, you won't be left with the horrible hangover effects of other alcohols!
May your New Year be filled with bubbles of laughter, good health, happiness and magic moments shared with friends!